The Three Tremors Invade N.Y. See Pictures and Video Watch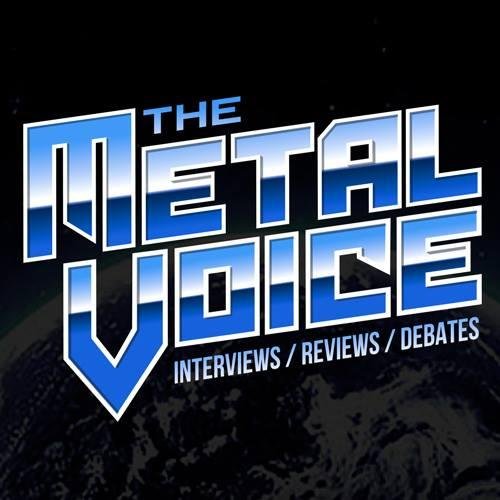 IMPORTANT: The contents of this post are determined by the RSS feed settings of the originating site. We do not cut and paste.
THE THREE TREMORS, the project featuring acclaimed heavy metal singers Tim "The Ripper" Owens (JUDAS PRIEST, ICED EARTH, YNGWIE MALMSTEEN), Harry "The Tyrant" Conklin (JAG PANZER) and Sean "The Hell Destroyer" Peck (CAGE, DEATH DEALER, DENNER/SHERMANN)
The Metal Voice man in N.Y. Kenny Kessel was there to grab some pictures and video
Watch a small clip as they perform in Poughkeepsie, NY
Kenny Kessel and Sean Peck
Harry: "Do not miss the upcoming U.S. tour dates. We will be bringing our A game for sure! THE THREE TREMORS will put the power and perfection of pure heavy metal on full display. So get your tickets ahead of time, and let's make it an old-school heavy metal party in 2019!"
Ripper: "Playing our new album in its entirety like we do every night is a total blast. We are all having a great time together performing these songs live, and I know the American metal fans are going to dig them, too. We, of course, are also playing some stuff from our personal catalogs, and some highly requested metal classics, too. It is a long night of rocking, so be sure not to miss it!"
Merch
The Chance Theater inPoughkeepsie, NY
Tour dates
Mar. 02 – Wilmington, DE – Bar XIII Mar. 03 – Clifton, NJ – Dingbatz Mar. 04 – New York, NY – The Gramercy Theatre Mar. 05 – Niagra Falls, NY – Evening Star Music Hall Mar. 07 – Racine, WI – Route 20 Mar. 08 – Joliet, IL – The Forge Mar. 09 – Westland, MI – Token Lounge Mar. 10 – Louisville, KY – Tiger Room Mar. 11 – Pittsburgh, PA – The Crafthouse Stage and Grill
Bullets for the Damned Official music video
The Three Tremors on The Metal Voice Interview
READ ON: https://ift.tt/2C1ulYV