Brother Kelle Rhoads Thinking of Re-Recording Quiet Riot songs during Randy Rhoads Era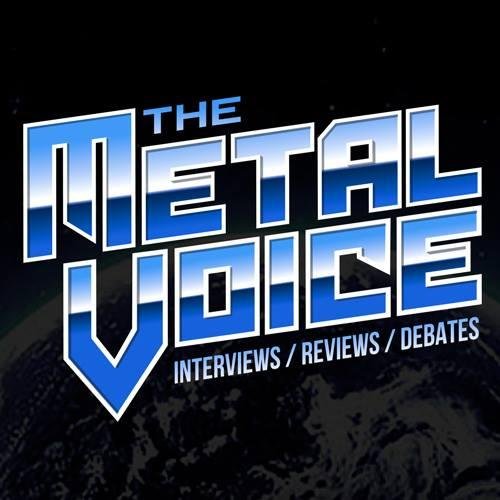 IMPORTANT: The contents of this post are determined by the RSS feed settings of the originating site. We do not cut and paste.
Jimmy Kay from Canada's The Metal Voice recently produced an online mini-Documentary on the Rhoads family legacy, entitled 'RHOADS'. Interviews shot with Kelle and Kathy Rhoads at Musonia school of music in North Hollywood, (where Randy Rhoads taught and their family ran for 71 years), as well as at NAMM 2019 for Jackson Guitars in Anaheim California.WATCH mini documentary here
The mini documentary covers topics such as: Randy Rhoads involvement in Quiet Riot and Ozzy Osbourne . The Rhoads family relationships. Kelle Rhoads' musical outputs and upcoming projects. Kathy Rhoads' winery. Delores Rhoads contributions to UCLA music Dept. and the school of Musonia's musical legacy and continuation.
When asked Kelle Rhoads about re-recording songs today from the first two Quiet Riot (Randy Rhoads era) albums that were only released in Japan, with limited copies
"I'm thinking about it, I am playing with the idea, I don't know if I am actually going to do it yet. But I would like to record them with the musicians I work with today. If I were to record them today they would be better than the actual recordings as the originals were recorded in the 70's and technology today has advanced. I think it would be a really good idea to re-record some songs. Off the bat I would do Killer Girls, Looking in any window, It's not so funny and Back to the coast which is the only song I co-wrote with my brother Randy. I wrote the lyrics and he wrote the music. I would possible do even more than that but those are the essentials, I would want to start with those. " Kelle Rhoads
When asked if anyone has anyone ever approached him in acquiring rights to re-releasing the first two Quiet Riot records worldwide
"No, nobody ever has" Kelle Rhoads
When asked about former Quiet Riot singer Kevin Dubrow personality "Kevin was a dick. Back in the day when he was in Quiet Riot people used to come up to me all the time and they used to say tell your brother Randy to get rid of that guy. Kevin was loud, obnoxious and mean to people. However what was good about Kevin and I can't say this about any other singer, Kevin was so persistent and so tenacious that he was only in one real band his whole life and he just wouldn't give up until finally made it and when he came out with Metal Health and became a huge rock star. " Kelle Rhoads
To purchase Kelle Rhoads music call 818-761-0521
Piano composition by Kelle Rhoads
Guitar compositions by Jonas Hörnqvist
Soundtrack music by Jason Shaw
READ ON: http://bit.ly/2Sq4nbP