Randy Rhoads would have continued to Record with Ozzy, says brother Kelly in New Mini-Documentary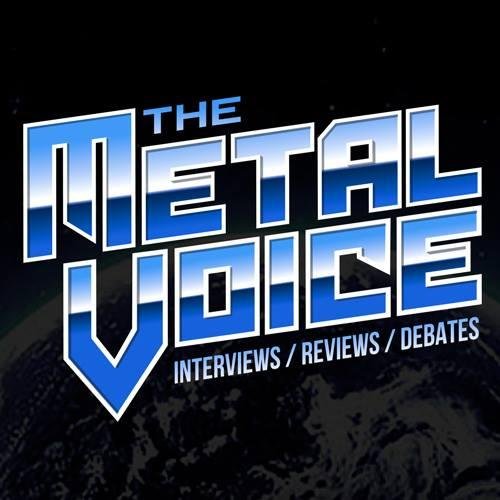 IMPORTANT: The contents of this post are determined by the RSS feed settings of the originating site. We do not cut and paste.
Jimmy Kay from Canada's The Metal Voice recently produced an online mini-Documentary on the Rhoads family legacy, entitled RHOADS. Interviews shot with Kelle and Kathy Rhoads at Musonia school of music in North Hollywood, (where Randy Rhoads taught and their family ran for 71 years), as well as at NAMM 2019 at Jackson Guitars booth in Anaheim California.WATCH HERE
The mini documentary covers topics such as: Randy Rhoads involvement in Quiet Riot ; Ozzy Osbourne and the relationships with his brother and sister; Kelle Rhoads' musical outputs and upcoming projects; Kathy Rhoads' winery, Delores Rhoads contributions to UCLA music Dept. and the school of Musonia musical legacy and continuation.
When asked about the Musonia school of music and it's popularity in the past and it's economical sustainability today "The school was completed in in 1948, the school was very successful in the 50's and 60's even though the 70's. In the 1980's it shifted to where there was a lot of guitar activity, largely because of Randy and Eddie Van Halen's popularity. We had a lot of students who were very interested in electric guitar studies. Recently in the millennium we have seen a dramatic decline in students, we are no longer able to make a profit from teaching, we have a couple of other things that we do to keep the school a float. We have less than 6 students today, at one time we probably had 200 students . " Kelle Rhoads "To name a few artist that have taught or studied at Musonia, Rudy Sarzo Quiet Riot, Whitesnake, Nick Menza from Megadeth, George Lynch from Dokken, Joe Holmes Ozzy Osbourne, Zakk Wylde daughter." Kathy Rhoads
When asked Kelle Rhoads about his musical relationship with his brother and his musical output today " I started off as a drummer, my brother and I had a band together for a while, the band was called Violent Fox. That band lasted around 9 months, after that Randy played with other bands that eventually became Quiet Riot and I became a singer. After that I made a couple of records in the 80's, one a solo project and the other called RHOADS (with Nick Menza on drums) which was hard rock, metal. Later on in life I transitioned from singer to classical music composer. I have 4 cd's that are released world wide. 'TITANIC OVERTURE'. the second one is 'PORTRAITS of OBLIVION', the third one is 'PRIDE & PROFANITY', and then the last one I came out with is 'MAGNIFICENT OBSESSION'. The musical style of my music is what I call abstract classical music. A lot of influences from pianist from the 19th century but I am also influenced by some modern keyboard concepts and different kind of instruments. I just don't only have piano on my albums, I have different pieces of music that have horn, strings etc… I am now working on my 5th album called 'Architects of Destruction' the new record still has to be mixed."Kelle Rhoads
When asked about former Quiet Riot singer Kevin Dubrow personality "Kevin was a dick. Back in the day when he was in Quiet Riot people used to come up to me all the time and they used to say tell your brother Randy to get rid of that guy. Kevin was loud, obnoxious and mean to people. However what was good about Kevin and I can't say this about any other singer, Kevin was so persistent and so tenacious that he was only in one real band his whole life and he just wouldn't give up until finally made it and he came out with Metal Health and became a huge rock star. " Kelle Rhoads
When asked Kelle Rhoads about re-recording songs today from the first two Quiet Riot (Randy Rhoads era) albums that were only released in Japan, with limited copies "I'm thinking about it, I am playing with the idea, I don't know if I am actually going to do it yet. But I would like to record them with the musicians I work with today. If I were to record them today they would be better than the actual recordings as the originals were recorded in the 70's and technology has advanced. I think it would be a really good idea to re-record some songs. Off the bat I would do Killer Girls, Looking in any window, It's not so funny and Back to the coast which is the only song I co-wrote with my brother Randy. I wrote the lyrics and he wrote the music. I would possible do even more than that but those are the essentials, I would want to start with those. " Kelle Rhoads
When asked if anyone has anyone ever approached him in acquiring rights to re-releasing the first two Quiet Riot records worldwide "No, nobody ever has" Kelle Rhoads
When asked about stories of Randy Rhoads that are not true "There are a lot of stories out there that are not true but because they have been in a magazine or some type of article other people pick up on it and they repeat it and the myth keeps perpetuating. One story that is very untrue is that Randy Rhoads was going to leave Ozzy and not be in the band anymore. Completely not true. Randy was going to work with Ozzy but he wasn't going to go on the road for awhile cause he wanted to get his degree in classical guitar studies. Kelle Rhoads
Flotsam and Jetsam Interview- The End of Chaos & Live Album NAMM 2019
READ ON: http://bit.ly/2SpS0fF