Hall of Heavy Metal Gala 2019 will be a Historic Night- CEO Pat Gesualdo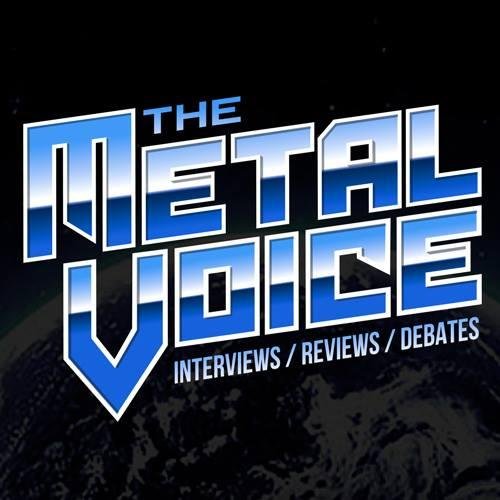 IMPORTANT: The contents of this post are determined by the RSS feed settings of the originating site. We do not cut and paste.
Jimmy Kay from The Metal Voice spoke to CEO of The Hall of Heavy Metal HistoryPat Guesaldo about the annual gala.
The annual Hall Of Heavy Metal History's Metal Hall Of Fame Gala will take place on Wednesday, January 23rd, at Marriott Delta Garden Grove in Anaheim, CA. The event will be hosted by iconic television, radio personality and heavy metal champion Eddie Trunk, and will feature appearances by heavy metal greats of today and years past. The Metal Hall Of Fame Gala is quickly solidifying itself as the most important night in rock and metal.
CEO Pat Guesaldo told The Metal Voice, this year's gala will be historic with lots of Historic surprises, you cannot miss."
WATCH INTERVIEW HERE
2019 Hall Of Heavy Metal History inductees include:
– Jon and Marsha Zazula (Founders, Megaforce Records) – Lita Ford (with 2018 inductee Doro Pesch presenting) – Mike Portnoy (Dream Theater, The Winery Dogs) – David Ellefson (Megadeth) – Saxon (with Nigel Glockler accepting) – Max Norman (Producer: Ozzy Osbourne, Megadeth and Savatage | Jean Beauvoir presenting) – Frank Bello (Anthrax) – Testament
-Jeff Pilson – Bob Daisley (Ozzy Osbourne, Rainbow and Gary Moore | John Sykes accepting) – Jeff Scott Soto (Yngwie Malmsteen, Sons Of Apollo) – Lee Kerslake (Uriah Heep, Ozzy Osbourne | Limited Autograph Signing) – KLOS FM – 50th Anniversary
The event will feature performances by legendary drummers and Hall Of Heavy Metal History inductees Carmine Appice and Vinny Appice, as well as a performance by hard rock/punk icon Jean Beauvoir. Los Angeles heavy rock/metal group Budderside will open the show.
The event will also feature the premiere/free screening of Cleopatra Entertainment's new film Band vs. Brand before the gala begins. Several celebrities from the film will be present at the screening.
Please note event times have changed: Doors open at 4:30 PM, and a red carpet will take place from 5 – 7 PM. The free screening of Band vs. Brand will take place from 7 – 8 PM, and the gala/induction ceremony will begin at 8 PM with Budderside's performance.
Admission is open to the public – tickets are available for just $30,
here.
Frank Bello (Anthrax) Interview Talks Altitudes & Attitude New Album Get it Out & Anthrax New Album and induction into Hall of Heavy Metal
Lee Kerslake- Interview- Doctors Give him 8 Months To Live, Wants Ozzy Platinum discs before end
READ ON: http://bit.ly/2SRizGR