Marty Friedman- New Live album & bands fixing live albums in the studio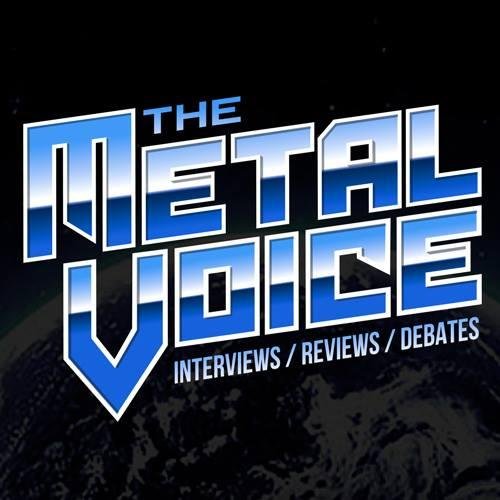 IMPORTANT: The contents of this post are determined by the RSS feed settings of the originating site. We do not cut and paste.
Jimmy Kay from Canada's The Metal Voice recently spoke to legendary guitarist Marty Freidman who released his latest live album on "One Bad M.F. Live!!", on October 19 via Prosthetic Records Marty spoke about his new live album, his thoughts on bands fixing their live albums in the studio, his thoughts on bands lip-syncing on stage, his love for the band Riot, news on Jason Becker and his early days trying to audition for MadonnaWATCH HERE
When asked what differentiates his new live album to other bands live albums in the last few years "Honestly it's probably terrible to sa,y I don't really know what other live albums have been released lately. I just wanted this live album to feel like what it feels to be at live show and get the most realistic representation and performances from the stage."When asked if there was any tinkering with his live album and his thoughts on bands fixing live album in the studio to sound better "I mean there is a certain amount of fixing that you do have to do right to make it presentable. On my new live album there was a lot of editing going on because I wanted to make a double album length fit on one CD so that it also flows nicely. We had to obviously cut out several minutes of material to have a good flow from side to side on the record and that was all that was done. The thought of going in there and trying to match tones in the studio with what we had recorded in Mexico City is just too difficult and I'm too lazy for that. I really was interested in was the flow of the live album and the tone of the overall sound so we got that on the day of the recording, I had a great engineer. Also I didn't want to put a lot of the same songs that were on my last live album."
When asked about the difficulties of getting the right balance live between the crowd and the band's performance "I learned a lot about that balance on my first live album. We recorded all over Europe and we had lots of shows to choose material from and they all had different audience levels and different performances. Some of the shows the audience sound were not so great but they performances were and other shows the performances were really weak but the audiences were better. So we were really struggling with how we going to put all this stuff together to make it sound like a cohesive live record. What I learned from that record was just get a great recording of the whole thing in the first place so just have a great engineer doing the show so the audience sounds exactly like what it was."When asked how he feels about live albums being reproduced in the studio and if fans should feel cheated "I don't feel cheated at all I don't care about that in the slightest. Believe me if I had the energy and the time I would probably do it myself because I'm a total perfectionist. I don't believe it's something to feel cheated about because we really enjoyed those classic live albums in the past like Kiss Alive and Cheap Trick live etc.. At the time did we not? If you hit a bum chord that's going to make you not really want to listen to the song, that's what bootlegs are for you know. There are just things that have to be redone to make it listenable. I don't think it's a bad thing when it's done and I don't like to think about what goes into it just like you know you go to McDonald's you know it's fantastic to eat the food but you really don't want to know what goes into making it."When asked about his opinion on bands using lip-syncing on stage "I don't know really about in the world of heavy metal and rock so much but if you look at the world of popular music there's a lot of lip-syncing and adding tracks and having all kinds of things going on and it really doesn't matter to Joe Q public out there. I would think it would suck if like the main person is lip-syncing everything. In professional show of any kind that's why people wear ear monitors because they're running things to a click and they're sequencing things and it's just all part of the show and for better or worse in 2018. People don't want to just go see guys jamming anymore especially in mainstream pop you got to put on Cirque de Soleil for everybody. If it's too obvious then it's kind of lame. There's this group called Perfume in Japan that are just fantastic it's three girls singing and all the vocals are lip synced but the funny thing is you don't care because the show is so amazing and the visuals are so cool and the sonic things that are going on are so cool."When asked about his good friend and musician Jason Becker who has just released an new album called 'Triumphant Heart' and has been suffering from ALS disease "It's inspirational considering how long he's had ALS and how he's been so incredibly productive over decades. Jason basically can only use his eyes to communicate and if you watch the movie 'Not Dead Yet' which was a documentary about Jason. You'll see exactly what's going. His process of making music is just mind boggling but I would still like to take the topic away from his illness and tell people to discover his music completely the music's face value and not think wow it's really cool that he did this with ALS. If you just look at the pedigree of the cast of characters that he's got on his new record to make his musical compositions come to life you will just see that he's really one in a million really wonderful composer and he's got his own sound his own style and on every single note it just oozes Jason regardless of who's playing it."When asked about his eagerness to audition for Madonna back in the 80's "It never happened as I had another major audition opportunity the same week. I would have played with Madonna in a heartbeat at that time, I was really borderline homeless. I was living with various chicks and stuff like that typical Hollywood sponge or type of dude and really nothing to be proud of but that's the way it was back then. I always liked Madonna. I knew about the Madonna audition it was like a casting call thing. I lived in Hollywood so l had my ears to the ground about any single thing that was going on. I was always trying to move into some kind of band situation back then and in trying every possible thing. "When asked about his upcoming US Tour I'm going to be touring in January, February in the US in 2019 and it's so exciting we're just going to bring it to you in America and cannot wait to be on tour and looking forward to seeing everybody out
Accept 'Symphonic Terror' Album Review Ashes of Ares 'Well of Souls' Review -The Metal Voice
READ ON: http://bit.ly/2GNzGb2