Ex Accept Singer David Reece to Open for U.D.O. on Swiss & German Dates in Feb 2019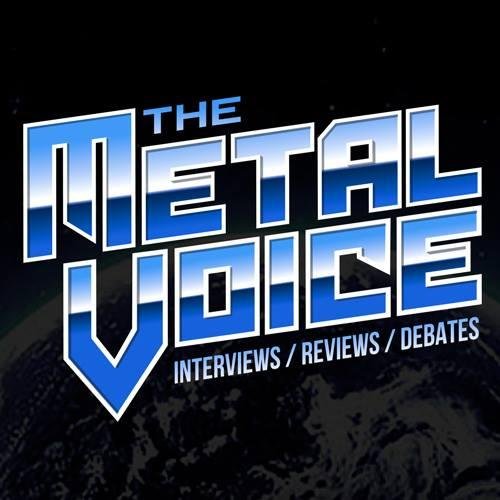 IMPORTANT: The contents of this post are determined by the RSS feed settings of the originating site. We do not cut and paste.
Jimmy Kay from Canada's The Metal Voice recently spoke to former Accept singer David Reece about his new album Resilient Heart, his thoughts on the recent departure of bassist Peter Baltes from Accept, his upcoming new music video, as well as his upcoming new tour Dates opening for U.D.O. in Switzerland and Germany in February 2019.WATCH HERE
When asked about the fan reaction to his new album Resilient heart "The reception of the new album is unbelievable. The feedback that I am getting from my fans who have been buying my albums over the years are saying this is probably the best album I have done. I mean these are fans who have followed me for 35 years and they are saying they love it. People are buying it all over the world. I'm even getting glam metal websites sites saying it's in their top five album of 2018. It's been unbelievable I'm so grateful. "
When asked about the new video that will be coming out on December 5 2018 "The new video will be for the song 'Two coins and a dead man' on the new album which is basically about when you die they would place a coin on each eye and if you're allowed into heaven or hell or not (old tradition) that's the quick lyric summary. But I kind of wrote it about the devil and a woman meeting and the woman falling for him, And basically she realizes he's the devil and then she murders him. So I'm the devil in the video with this crazy kind of Ozzy like makeup, you know with slicked back hair. The model that we had hired as the woman flaked out on me at the last moment, so I hired my wife to play that part. Yeah Nadia Reece it's her first debut on film and she pulled it off beautifully. I'm so excited about it because it just it came together perfectly I mean the stars aligned on it. I'm planning to release it noon December 5 2018, Central European Time. "When asked about his thoughts on the sudden departure of Peter Baltes from Accept "I have said many times that I would not be sitting in this chair talking to Jimmy Kay at The Metal Voice or doing another interview somewhere else had it not been for the opportunity of being in Accept. Some people hated me and some people loved me in my time with the band. Some people, still hate me for that record 'Eat the Heat' but people in the last five years or so fans are bringing that album to me saying wow I never realize how really great the album is. I mean, if it wasn't for the song 'Fast as a shark' there wouldn't be Metallica, there wouldn't be many of these speed metal bands that are out today. Accept opened that door and knocked it down and created metal. I have nothing but respect for Wolf Hoffman I have nothing but respect for Mark Tornillo. I saw them live in Milan Italy recently and they were fantastic and their new album is fantastic too."I had a falling with Peter Baltes back in the day but I had never ever had nothing but the utmost respect for him, his input and his legacy in rock and roll. Peter is probably one of the greatest bass players . I wish him and Accept continued success . "When asked about his upcoming tour opening for U.D.O on Swiss and German Dates "On February David Reese band will be opening as a special guest in Germany and Switzerland for U.D.O. I cannot tell you how amazing and blessed I am. I've known Udo Dirkschneider for a long time, I met him when he was no longer the singer of Accept. Over the years we've maintained a high level of respect for one another, his sons Sven had a group called Damage who opened for me in Germany back in the mid-2000s. And Udo occasionally would pop in the shows and it was kind of a big deal for the audience to see Reece standing there with Udo Dirkschneider. So I'm really excited to see how the public reacts to this upcoming tour. Right now officially there are 10 dates that we will be touring together. I cannot tell you how great I feel for this opportunity, I'm thankful from the bottom of my heart to U.D.O. and his organization."
Reece Tour dates opening for U.D.O. Feb.1 Heidelberg, Germany Feb.2 Regensburg, Germany Feb.3 Stuttgart. Germany Feb.6 Munich, Germany Feb.7 Pratteln, Switzerland Feb.8 Memmingen, Germany Feb.9 Schwalmstadt. Germany Feb.10 Leipzig, Germany Feb.12 Oberhausen, Germany Feb.13 Hannover, Germany
David Reece Resilient Heart Album Review & IMPELLITTERI- Nature Of The Beast Review
Accept 'Symphonic Terror' Album Review Ashes of Ares 'Well of Souls' Review
READ ON: https://ift.tt/2U9g185